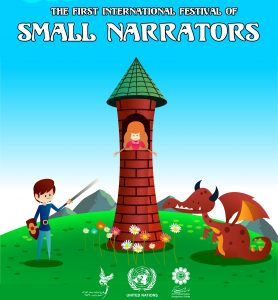 On the occasion of International Day of Peace, 21 September 2016, Ambassadors of Peace and Economic Cooperation Organization (ECO) in partnership with UNIC Tehran will hold Small Narrators Festival.
This festival is scheduled to be held from 16-20 September 2016 in Tehran, Iran. Interested children (between 5 and 18 years old) can participate in this festival by sending a 3 minute video to tell their stories and present their lifestyles.
For more information about the Small Narrators Festival, see here or contact the organizers on Instagram or Telegram.