On 6 March 2017, Shahid Beheshti University hosted the first "National Congress on Successful Iranian Women" in Tehran, as an opportunity to highlight the crucial role of women in achieving sustainable development and to celebrate the successes of Iranian women.
The opening session consisted on several speeches followed by two panel discussions on "Women at Political and Management Levels" and "Artists".
Ms. Esther Kuisch Laroche, Director and Representative of the UNESCO Tehran Cluster Office, delivered a speech at the opening session. "No country, no nation on earth, can grow and flourish if half of its population is left behind. And this is precisely why the empowerment of women and girls is a global priority for UNESCO", said Ms. Kuisch Laroche.
The UNESCO Representative said that empowerment started on the benches of school, with quality education and access to culture and information. She also mentioned that UNESCO was committed to harnessing women's and girls' talents in the sciences, as a key to opening the doors of innovation and scientific progress.
"Today women account for only 30% of the world's researchers, and even lower percentages at higher decision-making levels. Overall, this under-representation of women in research activities can be traced back to education systems, particularly at the higher levels. Unfortunately, girls still often face a steep gender bias in school, which discourages them from choosing careers in sciences. This is why UNESCO works around the world on closing gaps in the access of girls to Science, Technology, Engineering and Mathematics", said Ms. Kuisch Laroche.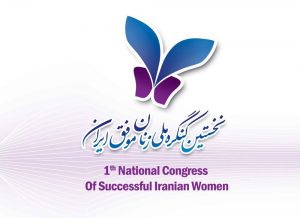 The UNESCO Representative mentioned the progress made in the Islamic Republic of Iran over the years and praised the many talented and world-renowned female Iranian scientists.
In the afternoon, a workshop was organized on "Challenges and Solutions for Women Empowerment in the Workplace", followed by a series of other panel discussions on women and leadership and the role of women in entrepreneurship.
To learn more about UNESCO's work in the field of empowering women and girls through education, see here and here.
This post was originally published by UNIC-Tehran. Click here to read.