To commemorate the International Childhood Cancer Day (15 February), Mahak – an Iranian non-governmental charity organization which supports children suffering from cancer – hosted the "4th International Congress of Corporate Social Responsibility (CSR)" focusing on Sustainable Development.
The event was attended by directors and managers of enterprises and management decision-making bodies, and Dr. Sameen Siddiqi, World Health Organization (WHO) Representative in Iran, and Gary Lewis, the United Nations Resident Coordinator in Iran, were among the speakers.
Mr. Lewis spoke of the Sustainable Development Goals (SDGs) and highlighted how the private sector plays a fundamental role in advancing the SDGs and then made reference to the UN's Global Compact which brings together business, governments, civil society and UN agencies to advance universal principles in the areas of environment, labor, human rights and anti-corruption.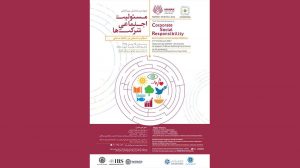 Also speaking at the event, Sameen Siddiqi also referred to the SDGs and the aim of WHO working with the Iranian Government to reach universal health coverage within Iran well before the year 2030. He highlighted in his presentation that for CSR to succeed in the health service we require good corporate governance, sound legislation, enforcement and monitoring mechanisms and transparency.
Mahak, ranked as the 4th NGO in the world by Société Generale de Surveillance in 2016, during the past quarter century has provided support for children with cancer, thus reducing child mortality rates and helping families of children who suffer from cancer.